Walkable Mermaid Tails for All Ages
Step into the enchanting world of mermaids with our walkable mermaid tails, proudly made in the USA. Experience the fantasy come to life.
Mermaid Tails
HOT ITEM
Regular price
From $55.00 USD
Regular price
Sale price
From $55.00 USD
Unit price
per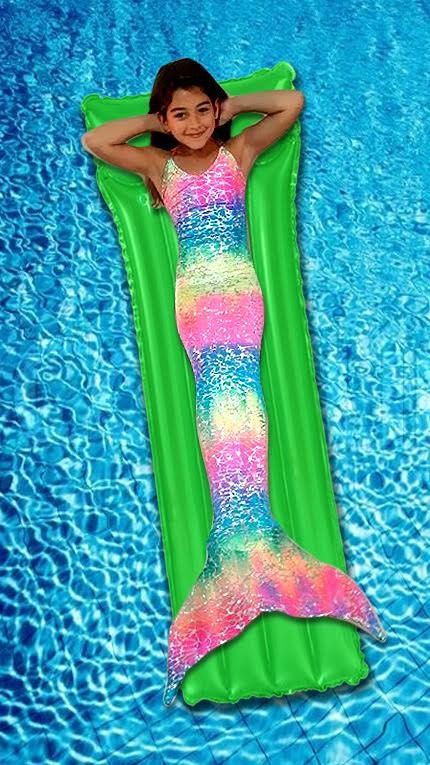 Special Selections
Discover the Magic with Kids' Mermaid Tails - Fun and Functional

Make a splash with our whimsical collection of kids' mermaid tails! Dive into a world of imagination with our vibrant, swimmable designs. Handmade with care, our mermaid tails for kids combine safety, comfort, and style for a magical underwater experience. Explore the enchantment - shop now for the perfect kids' mermaid tail.

Shop Kids Tails

Explore Stylish Mermaid Tails for Adults - Dive into Elegance

Make a splash with our exquisite collection of mermaid tails for adults. Discover swimmable elegance with our high-quality, walkable designs. Whether you're seeking a touch of fantasy or a unique swim experience, our adult mermaid tails, handmade in the USA, offer comfort, style, and a dash of enchantment. Dive in and embrace your inner mermaid today.

Shop Adult Tailz

Elevate Your Style with Adult Mermaid Apparel - Trendy and Tailored

Discover the allure of adult mermaid apparel at Tailz Mermaid Gear. From swimmable mermaid tails to glamorous tops, our collection is designed to add a touch of magic to your wardrobe. Immerse yourself in the elegance of ocean-inspired fashion. Explore our adult mermaid apparel today and let your style make a splash.

Shop Adult Apparel
Indulge in the fascination of mermaid tails, where childhood dreams, aesthetic appreciation, and love for aquatic activities come together. TailzMermaidGear is your one-stop destination for mermaid magic. Dive in and let the enchantment begin!